Tuesday 22nd Feb. 6:00pm on zoom. AskHerToStand.
We need more women in parliament, but some who are parents think the journey isn't for them. Don't exclude yourself, come and hear the Art of the Possible.
MPs and women rights activists talk about how the process excludes women, how women with kids often exclude themselves, and hear how it is possible to be a parent with small kids and become an MP. What are the barriers, and where are the solutions. This event is open to all women who want to find out more about being an MP.
WE WANT YOU so come and find out more.
Panellists:
Victoria Prentis MP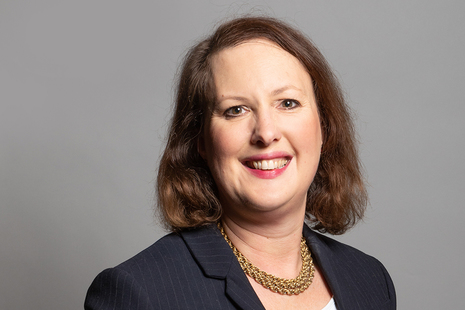 Victoria Prentis was appointed Minister of State at the Department for Environment, Food and Rural Affairs on 16 September 2021. Victoria was previously Parliamentary Under Secretary of State at the Department for Environment, Food and Rural Affairs from 14 February 2020 to 15 September 2021.
She was elected as the Conservative MP for Banbury in May 2015.

Joeli Brearley Founder of the charity, Pregnant Then Screwed which she established in 2015 after her own experience of pregnancy discrimination. Her organisation is rewriting the narrative for mothers in the UK, whilst working to ensure all mothers have the chance to fulfil their potential. Vogue named her as one of their top 25 influential British women who are shaping 2021 and beyond. 
She writes for the Telegraph, is the winner of the Sheila McKenzie: Campaigner of the Year 2021 award, the Northern Power Women: Agent for Change award, is an Amnesty International Human Rights Defender and a member of the United Nations Working Group: Women's Human Rights in the Changing World of Work.Her debut book: "The Motherhood Penalty: How to Stop Motherhood Being the Kiss of Death for your Career.'' was published by Simon & Schuster on the 4th March 2021 
Councillor Nicky Dykes – Conservative Councillor for Bromley Town since 2012. Nicky is passionate about education and lives in the Ward with her husband and three young daughters.
Questions can be sent in advance to Ilma Bogdan at cwoforums@conservativewomen.uk