Online Event: Friday 6th November 6.30-7.30pm
CWO North West invites you to join us in conversation with Trudy Harrison MP (Copeland) and Katherine Fletcher MP (South Ribble) who will be talking about their experiences of becoming MPs in the North West, with some fascinating insights about life as a woman in Westminster and top tips for those setting out.
Katherine Fletcher MP
Born and Raised in Manchester's Wythenshawe, Katherine is grounded on the importance our public services have to all our lives. She benefited from our wonderful state schools, and was the first in her family to go to university taking science at the University of Nottingham with a Biology BSc Hons. Paying her way through university Katherine's proud of having worked as a nursing assistant in an elderly care home and understands the importance of the NHS & social care services to us all.
Before becoming an MP, Katherine was an SME business owner, manufacturing & exporting wooden products. Previously she worked in Management & IT Consultancy, business banking operations, the Credit Union Movement and assisted the early setup of the Northern Powerhouse Partnership. Katherine is also a qualified Safari Ranger ( Field Guide ) and has lived and worked in Mpumalanga / Limpopo South Africa & Mozambique. Her favourite mammal is a Giraffe.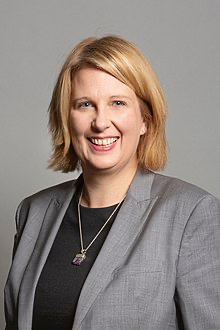 Trudy Harrison MP
A proud, born and raised West Cumbrian is how Trudy would like to be known. Upon leaving Wyndham Comprehensive Trudy started her career at Sellafield working across site in a variety of roles. The birth of her first daughter, Gabrielle, in 1998 prompted a career in childcare which led to voluntary roles at her children's school, Captain Shaw's in Bootle. The decline of village life in Bootle motivated Trudy's interest in local politics and prior to her election as Copeland's first female MP in February 2017, worked on sustainable community projects in her home village.
Her parliamentary roles have included being a member of the Education Select Committee, Co-Chair of the Apprenticeship Delivery Board, member of the All Party Parliamentary Group (APPG) for Nuclear Energy, Autism, and the Fourth Industrial Revolution. Trudy has also acted as Private Parliamentary Secretary to the Ministry of Defence, Department for Transport, Department for Education and most recently to the Prime Minister.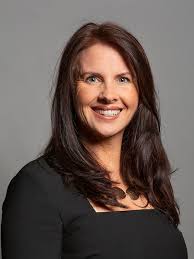 Questions can be submitted in advance to Regional Chairman CWO NorthWest – Alison Rodwell on northwest@conservativewomen.uk
There is £5 charge for this event. Thank you for your support.
Book Event