FREE ONLINE EVENT: Tuesday 30th June | 5.00pm
Before the Great War, a woman's role was considered to be within the home. Public life, including politics was widely seen as for men only. It was believed that women involved in politics would neglect their responsibilities at home. There had been progress towards a change in this attitude to women. A number of laws were passed to improve their standing. Women had increased rights over property and children within marriage, and divorce. They were also receiving more education and could be involved in local politics. All of these laws paved the way for further reform in favour of women's position in society. Women had become more involved in 'white-collar' (professional) jobs by the turn of the century.
Join us to hear about journey's of our brilliant speakers and their views on how COVID has impacted them.
Gillian Keegan MP for Chichester – Gillian was first elected in June 2017, and re-elected in 2019. Since becoming an MP Gillian has occupied several positions. She was elected to the Public Accounts Select Committee in September 2017. In December 2018, Gillian stepped down from the committee as she was appointed as the Parliamentary Private Secretary (PPS) to Her Majesty's Treasury serving the Ministerial portfolio. The appointment from the Prime Minister required Gillian to assist Treasury Ministers in their official departmental and Parliamentary duties.
Gillian was then later promoted to serve as the principal PPS at the Ministry of Defence serving the Secretary of State, and several months later she was elevated again to serve as the PPS to the Home Secretary, a position she held until August 2019. Most recently she served as the PPS to Matt Hancock at the Department for Health and Social Care.In February 2020, Gillian was elevated to Parliamentary Under Secretary of State at the Department for Education where she is the Minister responsible for Apprenticeships and Skills.
Before entering Government Gillian was very active, frequently participating in debates both in the Chamber and Westminster Hall. She also sat on several All Party Parliamentary Groups on issues covering cancer care, international development and education.
Fleur Butler CWO National Chairman – Fleur's back ground was as a management consultant in the charity sector before she entered politics as a Councillor for Richmondshire District Council. She held every cabinet from Finance onwards before becoming Leader in 2012.   She was on the Council of Europe in Strasbourg and took part in election monitoring in such places as Armenia, Georgia and Bulgaria. She was selected to join the Candidate list for the Conservative Party, As a candidate she was shortlisted for 19 seats and came 2nd 5 times and stood as an MEP in 2009.  Fleur uses this candidate experience to mentor new women towards their PAB and to winning seats. Fleur has offered training and support to women in political skills from a diverse range of places from Moldova to Mexico and is developing further outreach work to support women in political life. She has written for the Independent and Conservative Home and is researching further on Conservative Women in history. She believes passionately in helping more women into public life by removing barriers and offering training and support.  She has a wide experience with social media and twitter, gained partly from politics and also from her small business, growing and selling British flowers.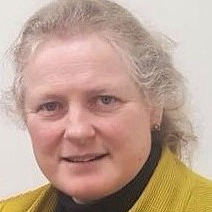 Arya Taware Founder & CEO FutureBricks – Arya discovered the gap in the market while she was an intern at a house builder in London. She spotted the challenges in regard to the availability of mainstream finance for small and medium-sized house builders in Britain and decided to take action.  Since establishing FutureBricks in 2018, Arya has raised close to £1 million in equity so far, building the technology from scratch and achieving a loan book of £2 million across 12 projects since inception. Her future plans involve building a one-stop platform solution for SME house builders, from site sourcing to financing and selling units off-plan.
Arya is ultimately revolutionising what was once a very traditional industry stuck in its ways with a steadfast commitment to gender equality and inclusivity in the property lending sector. She regularly gives talks to young women to help inspire them to enter the property industry. Her story is truly exceptional.She was listed in the "Top 21 Female Founders in the FinTech Industry" by Innovative Finance and was most recently shortlisted for the Women in Finance Awards 2020 under the "FinTech Champion of the Year" category.
Questions can be submitted in advance to neeti@bdconsult.co.uk
Book Event