Free Online Event: Tuesday 26th January 2021 6:00pm
Join CYW on the next event in our "Careers in Politics" series. CYW's mission is to get more Conservative women into public office at every level and to support Conservative women to play a full part in the Party. 
Guy Opperman MP
Guy Opperman was first elected to be the Member of Parliament for Hexham at the 2010 General Election. In 2015, Guy was appointed a government Whip, and was later promoted to Minister for Pensions and Financial Inclusion in June 2017
Guy has an Honours Degree in Law from the University of Buckingham and a first class diploma from the University of Lille, France. Guy was called to the Bar in 1989 and spent 20 years as a barrister – 15 years of which were spent predominantly at the criminal bar. He prosecuted and defended in a number of murder and rape trials, as well as in numerous Crown Court trials. He served as a Director of his family engineering business until 2009.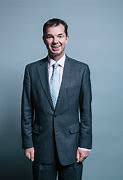 Baroness Anne Jenkin 
Anne co-founded Women2Win with Rt. Hon Theresa May MP in 2005. Anne was created a life peer in January 2011 and has continued to work tirelessly to promote women in Parliament and public life. Anne has been instrumental in heading the campaign for greater female representation in Parliament.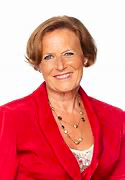 https://www.conservativeyoungwomen.com/events-1/careers-in-politics-cyw-in-conversation-with-guy-opperman-mp-and-baroness-anne-jenkin/form
Book Event