FREE ONLINE EVENT: Friday 24th July | 6.00pm with special Guest Speaker the Rt Hon Caroline Nokes MP
Beauty is a very important topic for women yet beauty salons were one of the last sectors of business to be allowed to open following the Covid lockdown. Rt Hon Caroline Nokes MP will be speaking and answering questions on how women including BAME women are disproportionately affected.
Caroline is the Member of Parliament for Romsey & Southampton North in Hampshire and Chair of Women & Equalities Committee.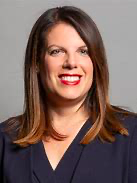 Questions can be submitted in advance to Neeti Gupta on : cwoforums@conservativewomen.uk
Book Event