FREE ONLINE EVENT: Friday 3rd July | 5.30pm
CWO Eastern Region are delighted to welcome Chloe Smith MP, who will talk about her career in politics.
Chloe Smith is the Member of Parliament for Norwich North. She was elected to the seat in a by-election on 23 July 2009 following the resignation of Labour MP Ian Gibson after the MPs' expenses scandal. Chloe served as Parliamentary Secretary (Cabinet Office) then in February this year, she was appointed Minister of State (Cabinet Office). The Cabinet Office supports the Prime Minister and ensures the effective running of government. They are also the corporate headquarters for government, in partnership with HM Treasury, and take the lead in certain critical policy areas.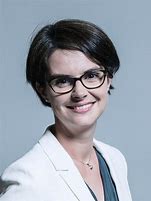 Lynne Faulkner- Eastern Region CWO Chairman – Longstanding Conservative activist Lynne is Bedfordshire and Cambridgeshire Area Deputy Chairman and was a County Council Cabinet Member and Vice Chairman and a District Council Chairman. Lynne was also a global HR Manager, has a Spanish degree and is normally a keen traveller – 122 countries so far!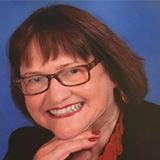 Hosted by Ruth Betson, Chloe will be happy to talk about her career in politics and her experience in the UK Parliament.
Questions can be submitted to Ruth Betson on betsonruth@gmail.com
Book Event