FREE ONLINE EVENT: Tuesday 8th September | 6:30 pm
Jeremy Hunt is the chair of the Health and Social Care Select Committee and Member of Parliament for South-West Surrey. Jeremy served in the cabinet from 2010 to 2019, most recently as the Foreign Secretary and Secretary of State for Health and Social Care prior to that.
Many have observed that the COVID-19 global pandemic affects men and women in different ways. Women are hit particularly hard as they tend to be more vulnerable economically, and carry a heavier burden in terms of unwaged and waged care roles. Moreover, conditions of lockdown have created situation in which women find themselves trapped in unsafe home situations or unable to access essential services. Join us to hear from Jeremy Hunt on this very important issue.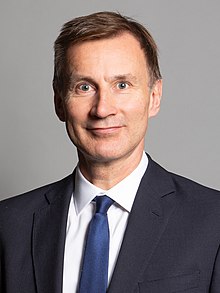 Questions can be sent in advance to Neeti Gupta on cwoforums@conservativewomen.uk
Book Event