Free Online event Tuesday 16th February 6:00pm
Nigel will speak about his experiences over recent months and the challenges ahead especially the uneven impact Covid is having on women.
Nigel Adams is the Minister for Asia at the Foreign, Commonwealth & Development Office (FCDO). Nigel was first appointed as a Minister of State at the Foreign & Commonwealth Office and the Department for International Development on 13 February 2020. He was first elected the Conservative MP for Selby and Ainsty in May 2010.
His responsibilities include East Asia and South East Asia, economic diplomacy and trade, communications and soft power, including British Council, BBC World Service and scholarships, Third-country agreements, Consular, Global Travel Advice, Repatriations policy and operations related to COVID-19 parliamentary relations.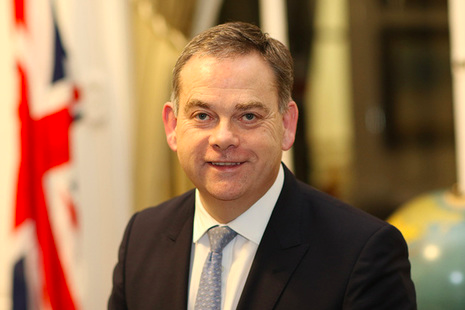 Questions can be submitted in advance to Neeti Gupta on cwoforums@conservativewomen.uk
Book Event